As an undergraduate nursing student, I didn't just want to be involved in clubs and activities; I wanted to run them. If my college didn't have an organization or event, I was the one to then create and run it.
By my senior year, I had done it all. I was majoring in nursing and minoring in both biology and women and gender studies, and had a 3.7 cumulative gpa. I was in theatre, I created an acappella group and was the president and key musical coordinator, I created my own community service trip and ran it for three years, I was president of the student ambassadors group on campus, president of my school's academic honor society, and was inducted into the international honor society of nursing. I worked part time in my college's admission office as a tour guide, I was a peer tutor for all pre-requisite and core curriculum nursing classes, and was a nursing peer mentor.
At my senior year award ceremony, I was given the Student Service Award, Outstanding Student Leader Award, Program of the Year Award for my community service trip, and the Women and Gender Studies Outstanding Achievement Award. At my graduation ceremony, the president of my college even gave me the New Era Award, an award given to the student that the Deans, College Chairmen, and Board Members felt contributed the most to the college community and the community at large, was academically successful, a leader among the students, and was the most likely to succeed within the graduating class. Yeah, I was an overachiever, I know.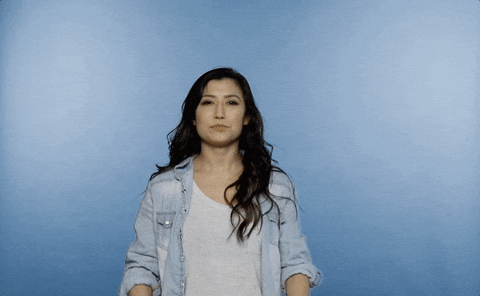 So when it came to take the NCLEX, the nursing licensure exam, I wasn't worried. I studied my brains out, but most days that just ended up with me sunbathing outside in my bikini and using my NCLEX review books as either a pillow or a bib for drool.
And when it finally came time for me to sit down and take the NCLEX, I froze. I was never a good test taker, but all of my professors had been nice enough to take time to sit down with me and review test-taking strategies to help me succeed. But now, this was the biggest and most important exam of my life, and I couldn't do it.
I failed. Yeah, I said it. Most people are ashamed to say that they failed at something, and at first, I totally was. I was petrified to mention it to anyone. Friends and family kept asking me if I had taken my exam or when I would start working as a nurse, and I just kept saying I was still studying and taking my time.
My ignorance worked for a while, but when I took the exam again, guess what? I FAILED A SECOND TIME.
I didn't know what to do. I couldn't eat, I couldn't sleep. I felt like a completely useless human being. I would find myself staring blankly at a spot of nothing on the wall and crying with a completely flat affect with absolutely no emotion whatsoever. My friends couldn't cheer me up. My parents couldn't console me. I contemplated giving up and going back to school to find a different career, and I was utterly lost.
So what did I do? I took some time off, something that I wish I had done right after school instead of diving right into studying and taking my exam. I rested. I breathed. I tried to have a life again. After a month or so, I saddled up my horse, signed up for review courses, and, yet again, readied myself for battle.
Third time is the charm. I finally passed the NCLEX after my third try, and I had finally overcome my biggest obstacle. My failure had finally transformed into success.
Nursing school taught me how to be an incredible nurse; how to practice safely, how to apply my knowledge and critically assess every situation, how to integrate compassion, dignity and respect into my practice, and to listen to advocate for my patients. Professors would tell us that we would graduate, study for and pass the NCLEX, and then focused most of their efforts on telling us how to successfully land a job and start working. But what I wasn't prepared for was failure.
Not to sound cocky, but I honestly had never failed at anything in my life, at least not at something that was this crucial in relation to my professional career. I thought others would look down on me if I told them I had failed, and in turn, I kept all of my emotions and concerns to myself. I started to look at myself differently; I was completely lost and didn't know what to do.
I'm not sharing my story to have anyone feel sorry for me, but rather to create a sense of awareness that failing at something is okay. It's normal to fail; it's normal to not be perfect. We all have our flaws, and we all make mistakes, but what makes us strong and successful is how we transform our mistakes into lessons, and learn how we apply these lessons to influence and support positive change and foster individual growth.
It's okay to feel like you want to give up. It's okay to step back and give yourself a mental and physical break. But what matters most is that when you're good and ready, you pick yourself back up and try again.
Because from failure come lessons learned, from lessons learned comes growth, from growth comes knowledge, and from knowledge comes success.
Never give up. Believe in yourself and you're already halfway there. You can and you WILL succeed; remember that.